Call for scientific papers.
With a rich experience of 27 years as a technician in the automotive field. Mr. Guimond is now proud to be part of the CIDCO staff He joined the team in August 2022 as an Equipment Technician and Storekeeper.
---
In 2008, Dominic obtained a DEC in biomedical analysis and began a career as a laboratory technician in microbiology at the Rimouski hospital. During the 13 years he spent in this position, he had the opportunity to work on the implementation of a new computer system, which made him discover a world full of possibilities.
In the fall of 2020, he began studying computer science by correspondence at Université Laval. Dominic quickly developed an interest in Python programming, artificial intelligence and relational databases.
In December 2021, he joined the CIDCO team.
---
Bacem HOUIMLI holds a master's degree in open source from the national engineering school of Sfax, Tunisia in 2010; as well as a Masters in Electronics & digital transmission from the science faculty of Bizerte, Tunisia in 2007. He is specialized in underwater robotics, he obtained his diploma in piloting and maintenance of ROV systems from Global marine, in England in 2008. He worked for more than 13 years in Tunisia as head of the ROV & Hydrographic Survey department.
---
Rimouski among the great centers of expertise in marine robotics and hydrospatial in the world!
Rimouski at the forefront
With the acquisition of several new tools, including autonomous vehicles and underwater vehicles, the Centre Interdisciplinaire de Développement en Cartographie des Océans (CIDCO) is proud to announce the creation of the first pole of expertise in marine robotics and hydrospatial in the Lower St. Lawrence!
  
Green research and development
CHA will award 2 scholarships of $2,000 each! 
The Canadian Hydrographic Association (CHA) will award two (2) scholarships of $2,000 each! 
This award will be given to two deserving students. Applicants must be full-time Canadian students in an accredited post-secondary program in geomatics (the program must have a hydrographic and/or marine cartographic component) or be enrolled in a Category A or B hydrographic program in Canada.
You have 2 weeks left to submit your project (application deadline: June 30, 2021).
Patrick has several certifications, one of them is an introduction in computer vision, and another one in C++ with OpenClassrooms and the Linux+ certification from CompTIA.
In 2014 he was a tutor in C++ for the Interface Control course at Collège Ahuntsic. Afterwards, he was a silviculture technician for two summers in British Columbia and then a computer support consultant for CGI.
---
New employee, Natalie Pisciotto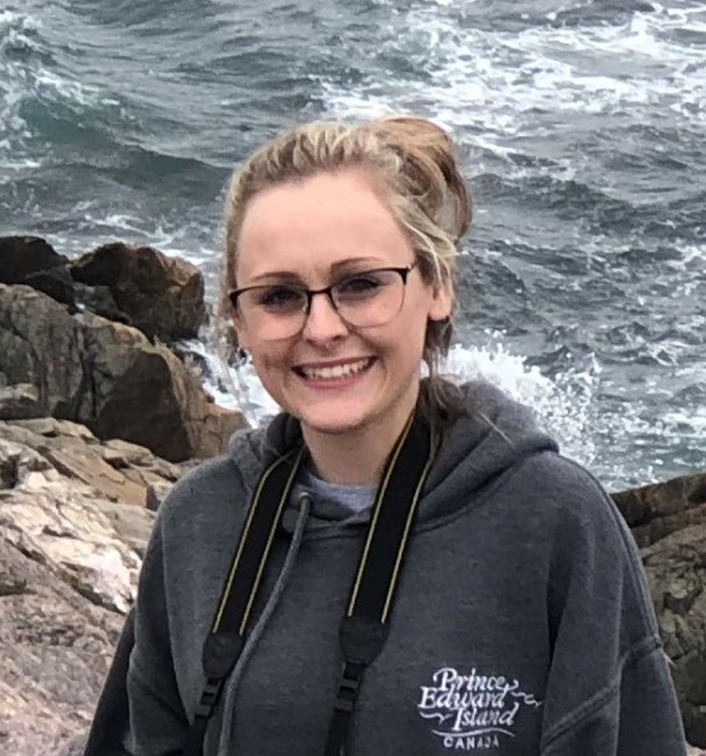 It is with great pleasure that the CIDCO team welcomes its new employee specialized in marine geomatics. Natalie comes from Ontario and if you want to know more about her, click here.
Welcome to the team Natalie!
Natalie Pisciotto is currently working towards her Masters in Environmental Toxicology and Pollution Monitoring at Ulster University.
She previously obtained an Advanced Diploma, in May 2020, from the Centre of Geographic Sciences in Nova Scotia, Canada. She also completed a Honors Bachelor Degree in Environmental Studies - Resource Management in May 2019 from the University of Windsor in Ontario, Canada.
She has an extreme passion for marine and freshwater exploration and sciences, and she is very excited to be part of the CIDCO team!
---
Review the 2021 CIDCO colloquium
Review the presentations of the speakers at the 021 CIDCO colloquium on the theme of hydrospatial.
Click on the arrows to change videos. The playlist contains 29 presentations.
Enjoy viewing!